Once an expensive niche option — and still that way, in some cases — CarPlay is becoming increasingly common on new cars, trucks, and SUVs, as well as aftermarket receivers. Here's a roundup of the introductions in 2018 so far, the latest being retroactive updates from Mazda.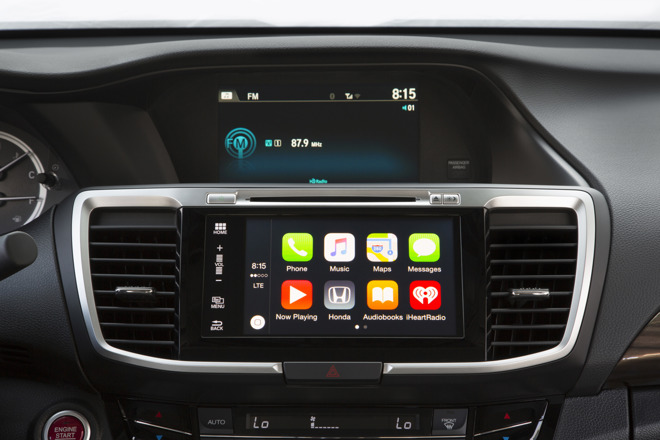 Nov. 21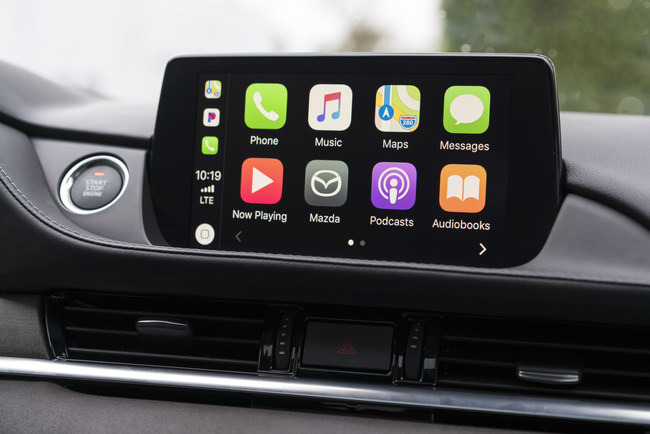 Mazda is offering dealer-installed CarPlay upgrades for some U.S. vehicles from the 2014 model year onwards, the main requirement being a Mazda Connect dash interface. The option costs $199, but also adds a 2.1-amp USB port and Android Auto support.
CarPlay and Android Auto will be natively supported in U.S. Mazda6 models built from this month on, an exception being the Sport trim. Other Mazda vehicles with native support include 2019 CX-5 and CX-9 models.
Sept. 26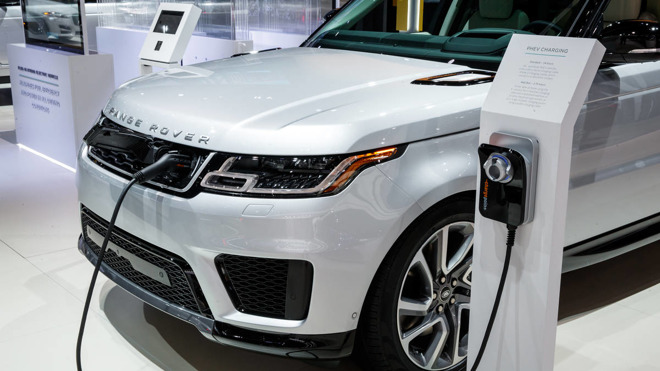 Jaguar and Land Rover have announced that beginning with the 2019 model year, all vehicles with InControl Touch Pro or Touch Pro Duo interfaces will support an optional connectivity package including CarPlay and Android Auto. New car buyers will have to pay $280 or more depending on the model and trim, but current U.S. owners will eventually be able to get a retroactive update, one which is already available to some drivers in the U.K.
Sept. 5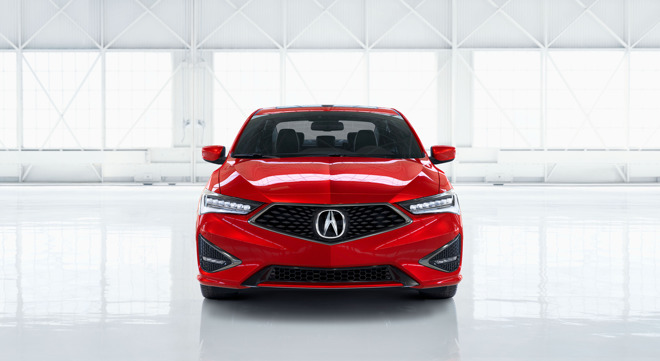 Acura on Wednesday announced the 2019 ILX, its first version of the sedan with CarPlay, as well as Android Auto. Drivers will interact through an "enhanced" 7-inch capacitive touchscreen. The vehicle should reach dealerships in October.
Toyota meanwhile confirmed that CarPlay is a standard feature in the 2019 Toyota Camry.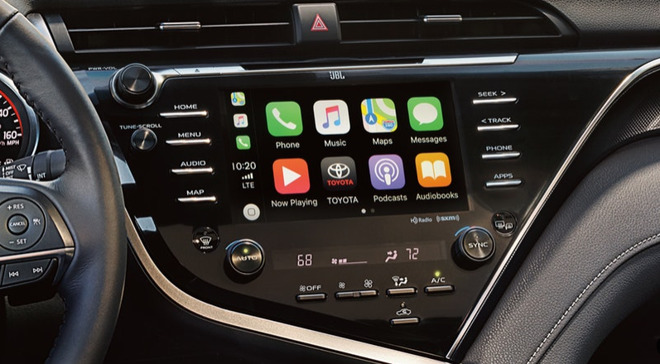 Aug. 17
And now, a quick glimpse at what you can expect for CarPlay in iOS 12.
Aug. 16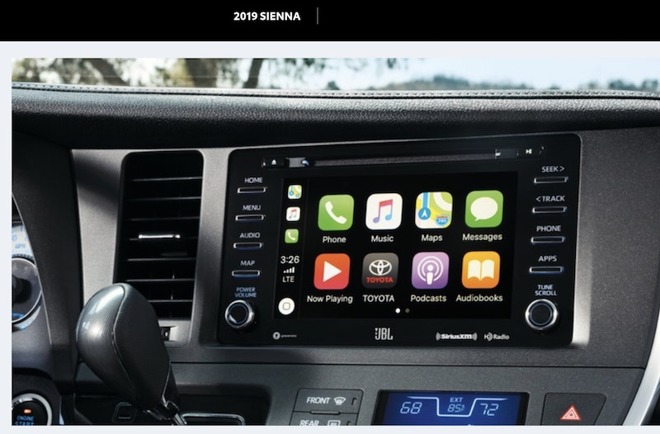 Via its website, Toyota has indeed confirmed that the 2019 Sienna minivan will have Apple CarPlay and Amazon Alexa. It should come standard on LE, SE, and XLE trims, which have a 7-inch touchscreen.
Sony has meanwhile announced the XAV-AX210, a new 6.4-inch aftermarket receiver that supports CarPlay and Android Auto. It's actually an update of a 2017 model, the main new feature being support for iDatalink Maestro, an audio system that bridges wheels controls, amp functions, and onscreen car settings – but only when outside of CarPlay. Pricing and a North American release date will be revealed sometime this fall.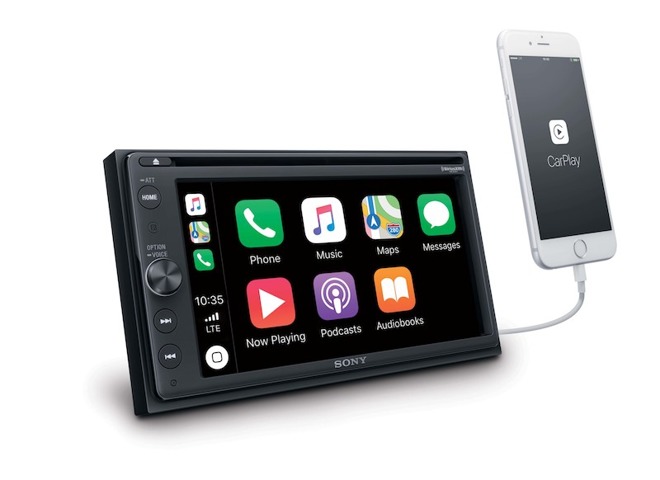 Aug. 15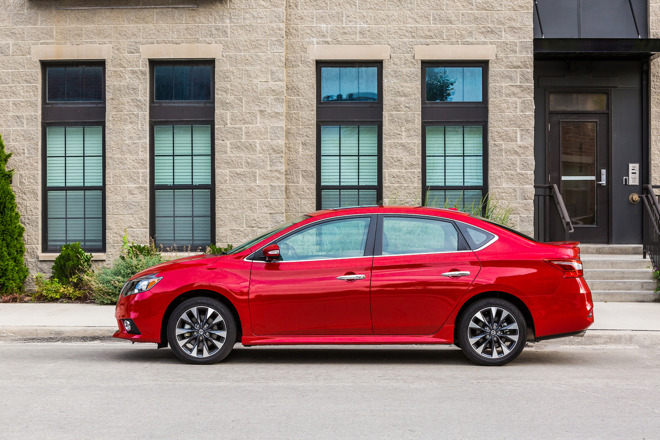 In announcing U.S. pricing for the 2019 Sentra, now available, Nissan revealed that people will have to pay for the SV trim ($19,090) or higher to get Apple CarPlay and Android Auto standard. The base S trim starts at $17,790.
The approach is similar to that for other Nissan vehicles such as the 2018 Leaf. CarPlay is de facto on the Leaf SV or SL for example, but completely unavailable on the cheaper Leaf S. This is the first year the Sentra has had CarPlay.
Aug. 13
Toyota's burgeoning CarPlay lineup will soon include the 2019 Camry and Sienna, according to car shopping site CarsDirect. The information hasn't been announced publicly, but was uncovered by analysis of order guides. Interestingly, the vehicles may also support Amazon Alexa but not Android Auto, even though people will initially need an Android phone to make Alexa work. Alexa support for iPhone users is slated for early 2019.
Aug. 7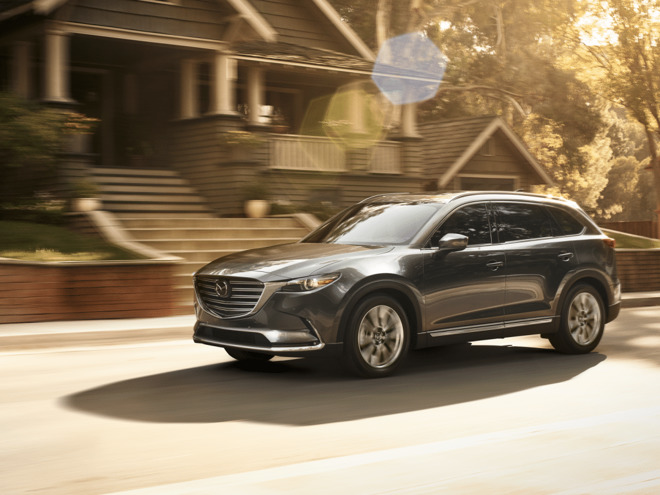 September's Mazda CX-9 will begin at $32,280, but only have CarPlay standard in the Touring trim ($35,330) and above. That does also get owners an 8-inch screen, an upgrade from 7 inches on the base Sport.
July 31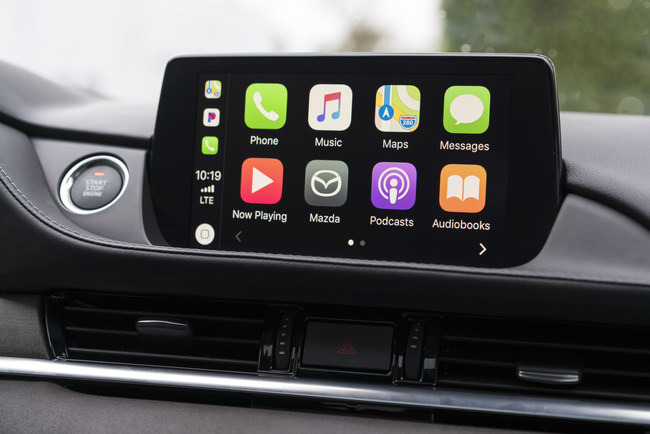 Mazda said that as of September, people with a 2018 Mazda6 sedan will be able to get a free dealer-installed CarPlay upgrade, but only if they paid for a Touring, Grand Touring, Grand Touring Reserve, or Signature trim. Those trims will get the technology pre-installed as of November.
May 25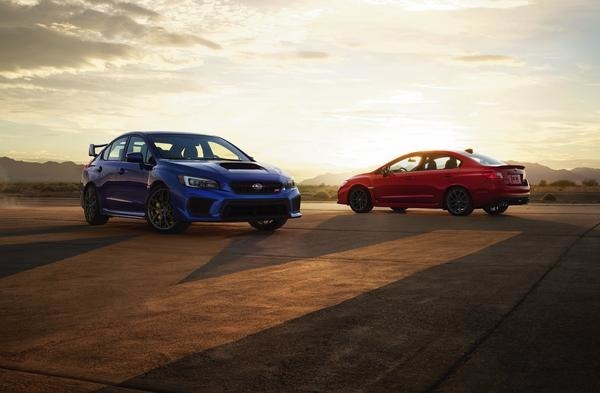 CarPlay is coming to the Subaru WRX for the first time in 2019 models, launching soon. The technology will generally come standard, but on a 6.5-inch screen with the base trim ($28,080), and 7 inches with the Premium ($30,380) and STI ($37,480). Limited ($32,680) buyers will have to pick CarPlay as an upgrade.
May 24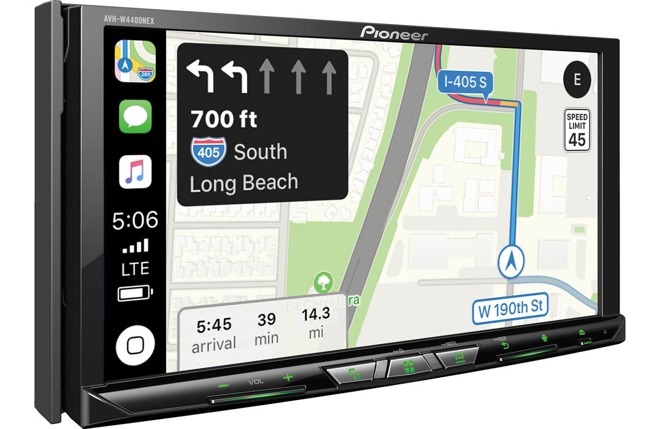 Pioneer's new AVH-W4400NEX and AVH-W8400NEX receivers each support wireless CarPlay, still a rare commodity. The former ($699.99) has a 7-inch resistive touchscreen, while the latter ($1,199.99) switches to a capacitive screen, making it more responsive.
Apr. 25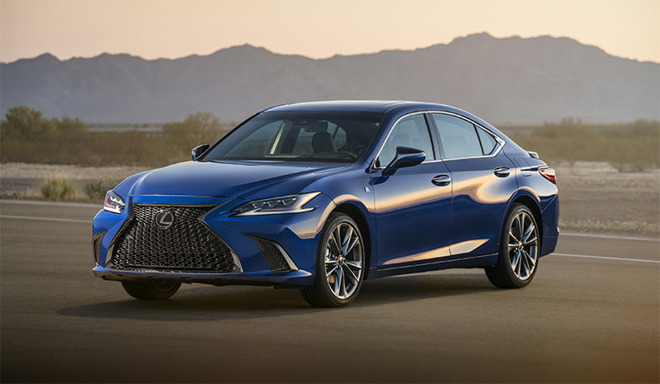 The 2019 ES will be the first Lexus with CarPlay, and ship in September. Models without onboard navigation will get an 8-inch display, but people who pay extra for the navigation package will get a whopping 12.3-inch display, bigger than most iPads.
March 28
Perhaps following Toyota's lead, another CarPlay holdout — Mazda — revealed plans to add CarPlay to two upcoming vehicles, beginning with this summer's 2018 Mazda6. That car will only have the platform standard on Touring, Grand Touring, Grand Touring Reserve, and Signature trims, but displayed on an 8-inch screen.
The technology should also hit the 2019 CX-9 crossover, but few details have been shared.
March 26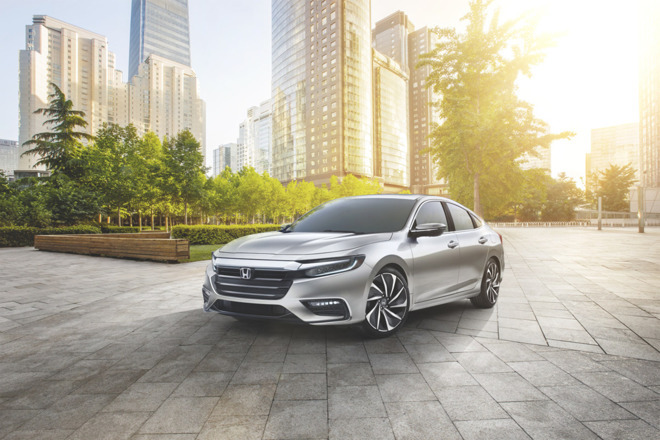 Honda took the wraps off the 2019 Insight, saying the hybrid sedan will arrive this summer with CarPlay support through an "available" 8-inch dash interface. Toyota's Lexus division meanwhile said that its UX compact crossover, due in December, will have CarPlay standard.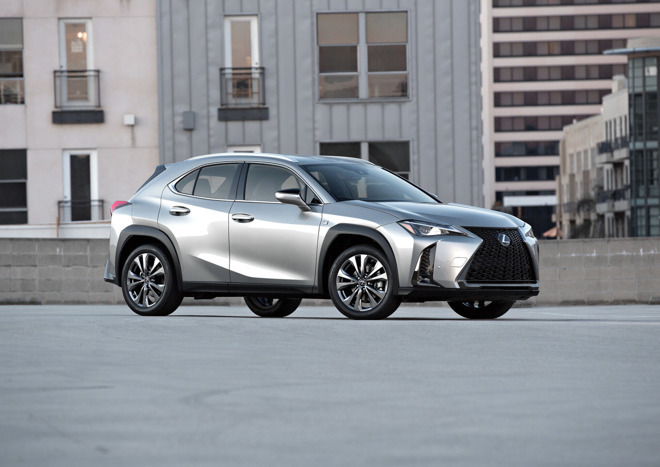 March 23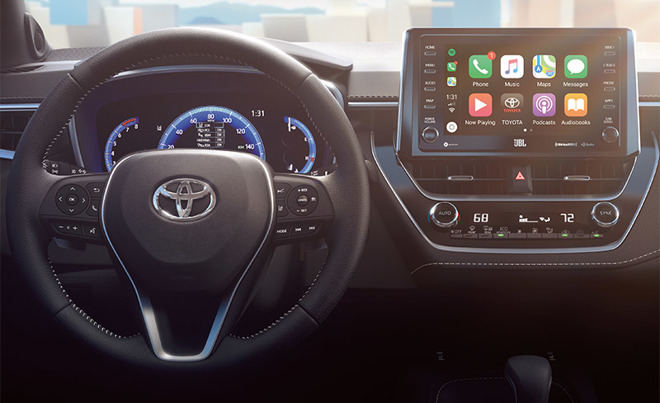 The next Toyota to get CarPlay will be this summer's 2019 Corolla Hatchback, offering the technology on an 8-inch touchscreen. Pricing hasn't been revealed.
Feb. 16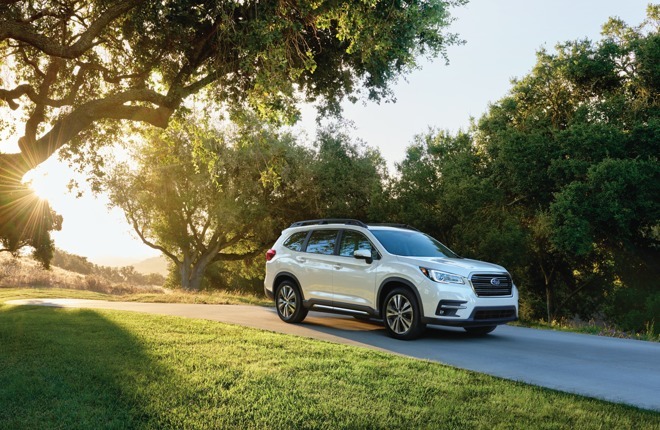 The 2019 Subaru Ascent, coming this summer, will have CarPlay on all trims, starting at $31,995. That base model will use a 6.5-inch display however, forcing people to pay for more expensive trims if they want an 8-inch screen.
Jan. 31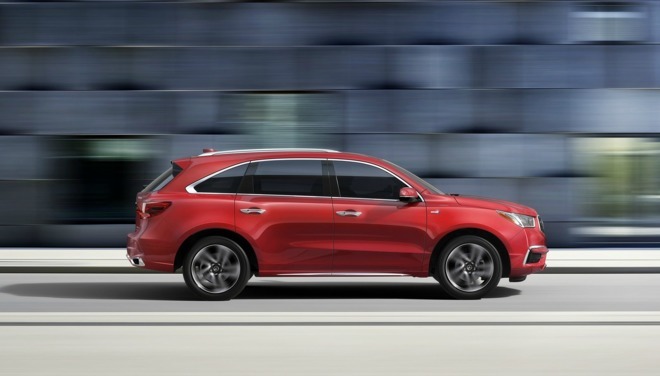 Acura's 2018 MDX Sport Hybrid has CarPlay standard on all trims, presented on a 7-inch capactive touchscreen. The vehicle starts at $52,100.
Jan. 16
BMW is departing from the rest of the industry and switching to a subscription model for CarPlay. Beginning next year, BMW owners will have to pay $80 per year after their first, something the automaker defends as cheaper than the current one-time $300 price, at least if they have a three- or four-year lease.
Jan. 15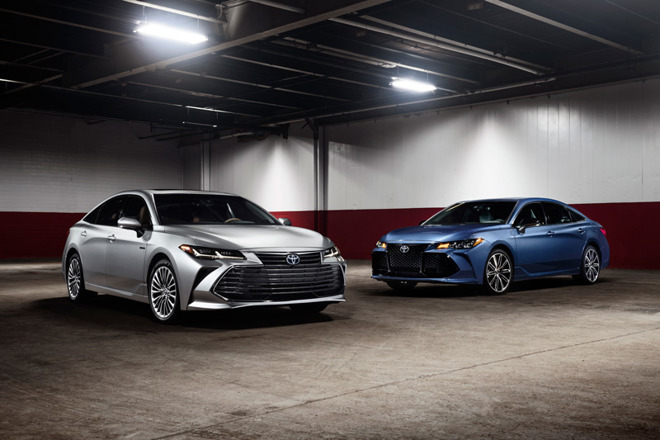 In a major concession, long-time holdout Toyota has announced plans to bring CarPlay to the 2019 Avalon, along with other 2019 models such as some Lexus vehicles. The Avalon is shipping in the spring and will have CarPlay standard on all trims.
In 2015 Toyota infamously declared that it intended to stick with proprietary platforms for the foreseeable future, even as other automakers were preparing or already adding CarPlay. Apple's software began picking up traction in 2016 and is now on numerous vehicles, though availability on low-cost models remains an issue.
Jan. 11
The 2019 Honda Insight will have support for CarPlay as an add-on package, displayed on an 8-inch touchscreen. Honda is promising to ship the car later this year.
Jan. 9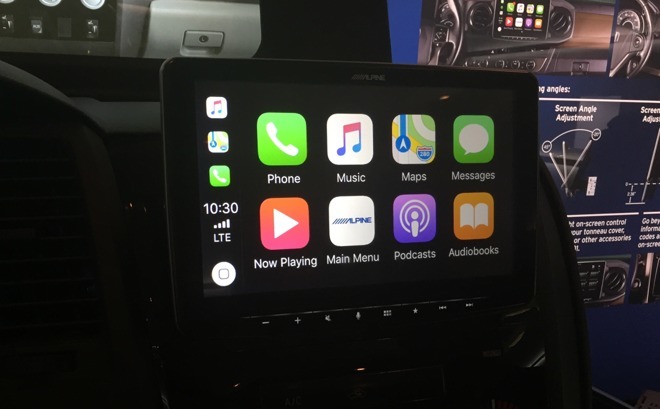 At CES Alpine showed off the CarPlay-compatible iLX-F309, due in February. The $1,100 receiver is distinguished by having a "floating" 9-inch WVGA touchscreen, allowing it to fit in vehicles that might not otherwise have enough dash space.
未经允许不得转载:坐馆ASO优化官方网站 | ASO推广优化技巧工具 | App推广运营 | ASM | App优化苹果商店竞价 | App Store Search Ads » Here are the vehicles and receivers with Apple CarPlay announced in 2018 – ASO